Suffering brings out my worst, leaves me alone in a room with it and locks the door. Cancer makes me ugly.  Presently, I am horrified by my behavior. I was ugly to…my mother. Yes, "Your Momma Said You're Ugly."
My mother was offering wisdom and money in a moment I was utterly unprepared for— and I snapped at her with a death glare. I didn't realize I had done it. Who does that?!!! She took time off of work to fly here. She has done hours of housework and errands, gotten up multiple times a night and missed  events at home because her child was suffering and I acted like an ungrateful, spoiled brat.No, it is NOT understandable to be impatient and lose your ever loving mind and use the excuse of stress and both my sons enduring  cancer. That's what Satan wants you to think.
My young kids often behave that way as I supply wisdom and green veggies. Frankly, it hacks me off. I should know better.  Like a good mother, she did NOT let it ride. I apologized and she forgave me.
She modeled grace and beauty in the face of something ugly. Then she fixed it. She helped me clean up my act and regroup. She gave me an hour to go from this…
to this.
(Me: Okay! Hair is clean! Mom: Go dry it nicely. Me: My face is washed! Mom: Lotion. Don't forget your neck.  )
I can clean up and put on a brave face, but no amount of any self-care or product is going to fix the fact that what is on the inside is always the same. We can cover up ugly with a lot to disguise it, but it remains. Frankly, it doesn't take more than 18 hours to return to my natural state. It can get "ugly as sin".
Trials and challenges are not an excuse or cause. They simply strip away the good I have to offer. When patience from sleep is gone, comfort of ease is lacking and I am lonely- the true self shows.  There is no barrier or buffer to hold my sharp tongue and selfishness at bay. It is a hard task to keep purging the ugliness and sin that is revealed. It is hard work to destroy the sin within me.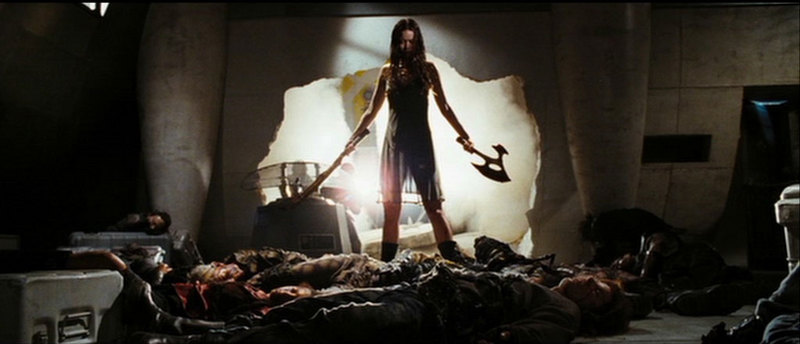 Presently, all the fear, sadness, frustration, and hurt is coming out as anger. "In your anger, do not sin" isn't easy on 3 hours of sleep across three months.
For every person with an "inspirational success story" from a major crisis, there are as   many who are bitter, angry and broken. They become defined by it.   You can't pick yourself up by the bootstraps forever. There is no 'fake it until you make it" with Jesus.  I need Jesus to save us and the Holy Spirit to help us put sin to death daily, even when it rares its ugly head. When suffering people have increased unity with Christ, they see greater sin in themselves.
To become beautiful we must be cleaned and put on Christ. To quote Dolly Parton in Steel Magnolias, "It takes some effort to look like this!" Effort indeed.
The skill that one must master during this Great Clash is the art of the apology.  Sadly, I've had a LOT of practice…especially with my kids.
Step 1: Never put a but in your apology. An apology with an excuse is a defense.
Step 2: Ask for FORGIVENESS.  I'm sorry is not enough."I'm sorry" and "It's okay" doesn't fly in this house. It's "Please forgive me" and "I forgive you".

Step 3: As VeggieTales classic "King George and the Ducky" teaches us:
"Ask God to forgive you. Ask Thomas to forgive you…and then make it right."
Make changes. Ask for help. Serve the one you offended. Clean the brother's toys. Help with the chores when you neglected someone all day. Speak kindly after a harsh word. Confess to others who will help you become more holy, not tell you why you were right. Wronging someone else IS NOT right.
Then repeat, repeat, repeat.
Makeover shows are more entertaining when the transformation is more dramatic. The wonderful thing is that beauty stands out against a backdrop of ugliness. Thank the Lord for a perfectly exquisite Savior who makes us beautiful by making us look like Him. After all, people who look like Jesus are darn good-looking.